With the hiring of Kevin Wilson as the Indiana University Head Coach in December of 2010, the Hoosier football program began a long journey out of obscurity towards relevance.
At the same time, Athletic Director Fred Glass and his staff began to make strides to greatly increase the profile of the #iufb program across several media platforms, both traditional and digital. Sometime in March 2011, a rift developed in time-space continuum of the internet opening a new parallel universe whose timeline spread out into the expanding landscape of Twitter. From that rift, somewhere near Bloomington, emerged the voice of @FakeCoachWilson.*
The story of @FakeCoachWilson has played out daily in 140 character bursts through the ups and down of a fake football staff, through recruiting coups and de-commitments, rousing pep talks, crushing losses, and a single win in 2011. Along the way themes emerged — memes and catchphrases, characters and rivals, habits and hates. Collected here is a basic (and not entirely complete) glossary which should help acquaint those new to the world of @FakeCoachWilson.
People:
@FakeCoachWilson — Football Coach, Husband, Father, competitive golfer, aficionado of crockpot cuisine, master of profanity, consumer of 16 oz. beers, spread offense genius, lover, proud American.
Lexy — @FakeCoachWilson's secretary, who through frequent commands are passed. Named for the original audio messaging service used in tweets by new #iufb coach Kevin Wilson in early 2011.
Bossman Fred — IU Athletic Director Fred Glass, occasional #CrockpotWednesday guest, friend of the program, and good guy. Also known as "Grateful Fred" for his love of classic rock and jam bands.
The @FakeCoachWilson Family — Mrs. Coach & Kids #1, #2, #3, #4, & # 5: The large family of @FakeCoachWilson includes Mrs. Coach, who he lunches with on Thursdays of game weeks, three teen girls, and two boys — also occasionally referred to as Spike & Ike.
Nancy Boy — #iubb Head Coach Tom Crean, the number one "frenemy" of @FakeCoachWilson.
Centers, Long Snappers, & O-Linemen — As a former walk-on at center for North Carolina, @FakeCoachWilson has a special place in his heart for offensive linemen: "Because the world just makes more sense looking through your legs upside-down."
Kid Soccer Coach — IU Head Soccer Coach Todd Yeagley, roadtrip buddy of @FCW, whose chubby cheeks earn him the "Kid" nickname.
Lunch Lady — nickname for Director of Performance Nutrition Amy Freel, who keeps a watchful eye on what #iufb athletes eat. Not a fan of #victorybacon.
President Dundee — IU President Michael McRobbie, the uber-boss of @FakeCoachWilson, is occasionally referred to as "President Dundee" or "President Serious" due to his background as an Australian. At least once a season, President Dundee comes out to practice to impress the team with stories about his days playing "footy" as a ruck-rover for St. Kilda.
Runkle — Assistant Athletic Director Jeremy Grey, host of the Kevin Wilson TV show, serial high tech bowling shirt wearer, and lookalike for the Runkle character on Californication
Aunt Jane — Jane Hoeppner, family friend of the @FakeCoachWilson Family, widow of former #iufb Head Coach Terry Hoeppner. Friend of the program
Grandpa Mallory — Former & all-time winningest #iufb Head Coach Bill Mallory, father of Defensive Co-Coordinator Doug Mallory, driver of the spring break RV.
The Doorman/Commodore on the Ladder — David Woodley, Director of the Marching Hundred nerds.
Frequently Mentioned Staff:
Coach Mike Ekeler — Linebackers Coach., Defensive Co-Coordinator Intense doesn't really cover it. Red Bull helps him unwind. The real Coach Mike Ekeler's Twitter handle is @crashekeler – which speaks for itself. Owner of the Holiday Rambler Navigator.
Coach Doug Mallory — Defensive Backfield Coach, Defensive Co-Coordinator, David Puddy look & soundalike. Also referred to as "Mr. Excitement" for his press conference persona.
Coach Seth Littrell — New Offensive Coordinator. Looks like a cross between a young adult black bear and Burt Reynolds. Slow southern drawl hides that he's got some tricks brewing.
Coach Kevin Johns — QB & WR Coach, Co-Coordinator. Brainiac, made mostly of gristle, Staff "Connect Four" Champion Winter 2012.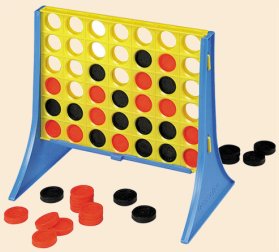 Coach Greg Frey — Offensive Line Coach — Big man and newlywed, occasional goofball.
Coach Jon Fabris — 2012 addition to @FakeCoachWilson's staff coaching the Defensive Ends & Special Teams. Has that flinty crazy-eyed look that tells you he probably knows where the bodies are buried.
Places & Things:
Crockpots — @FakeCoachWilson's love of slow cooking grew from his early days in Bloomington when his staff would gather in Coach Ekeler's Holiday Rambler RV to sample Ro*Tel & Velveeta queso from what was described as Ekeler's "magical crockpot".

#CrockpotWednesday — a weekly tradition upheld by the @FakeCoachWilson's staff where the coaches take turns sharing slow cooker goodness with their peers each Wednesday lunch.
#crocksticker — @FakeCoachWilson's reward to those who tweet in what they're enjoying at their talgate or on #CrockpotWednesday. If you earn a #crocksticker, @FCW will mail you a real sticker.
#LaFlamaBlanca — The white helmets worn by #iufb starting in 2011. The name was inspired by Kenny Power's Mexican white suit dubbed "The White Flame" in Spanish.
#LaFlamaRoja — The traditional crimson helmets worn by #iufb.
The Jumbotron — The ginormous scoreboard in the south end of Memorial Stadium, used for Wii & Xbox play, as well as Netflix movie nights.
Ro*Tel — Longtime sponsor from the BTN network. A pallet of 42 cases of Ro*Tel was found in the bowels of the West Stands of The Rock shortly after the arrival of @FakeCoachWilson.
The Cold Tub — Post-practice and postgame therapeutic ice baths endured by #iufb athletes. Never not funny when you watch the ice water come up to some poor dude's man parts.
The Hot Tub — the backyard retreat of @FakeCoachWilson, source of postgame #hottubtweet reflections.
The Beer Fridge — treasured garage source of @FakeCoachWilson's tallboys.
#helmetsticker — Chief reward from @FakeCoachWilson for #iufb players and fans. Those who earn a #helmetsticker will be mailed a real sticker.
#victorybacon — Tradition good luck pre-game breakfast of @FakeCoachWilson.
Tallboys — @FakeCoachWilson's favorite size of beers can, the 16 oz. "tallboy". @FCW is known to drink Tecate, Old Style, PBR, or Bud Light tallboys. Regulation 12 oz. & larger 22 oz. cans have been know to be acceptable substitutes in a pinch.
#tallboythirty — The @FakeCoachWilson term for happy hour.
The NEZ — The North Endzone of Memorial Stadium, home of the #iufb offices in the west wing and Bossman Fred Glass's offices in the east side. On better days, @FakeCoachWilson & staff have been know to shoot fireworks from the towers. Also location of the "Henke Hall of Justice", the large hall used for public events at The NEZ.
Cougardome — nickname for the Mellencamp indoor practice facility.
Slapdick Olympics — the semi-annual walk-on tryouts held by @FakeCoachWilson's staff. Videos of the event have been known to be good for laughs in the dark cold days of winter.
Holiday Rambler Navigator — Coach Mike Ekeler's family RV, which became famous when Ekeler lived in the bus at Memorial Stadium for a period immediately after he was hired.
McNutt — IU Residence Hall that @FakeCoachWilson lived in briefly immediately after his hire. Generally named in reference to lessons learned while residing there.
Catchphrases:
#WinToday — Kevin Wilson watchwords.
#CrankItUp — Kevin Wilson standard.
#LockYerJaw — a classic Bill Mallory-ism
"Everybodycoolwiththat?" — From Michael Weireb's seminal inside look at the new 2011 #iufb program on Grantland.com.
"Runs through trash…" — a hard to tackle running back, a Kevin Wilson classic.
"Shit in his neck" — a hardnosed football player, from the Weinreb article.
Slapdick — Traditional coachtalk describing a half-ass knucklehead action.
* Any representation or mention of public figures in the @FakeCoachWilson universe is done in the spirit of parody. This undertaking is done to raise interest and enthusiasm for the Indiana University Football program. Go Hoosiers.